How it works
6 simple steps to access the crypto universe
Onboarding
A single, streamlined onboarding process for corporate and professional individual clients.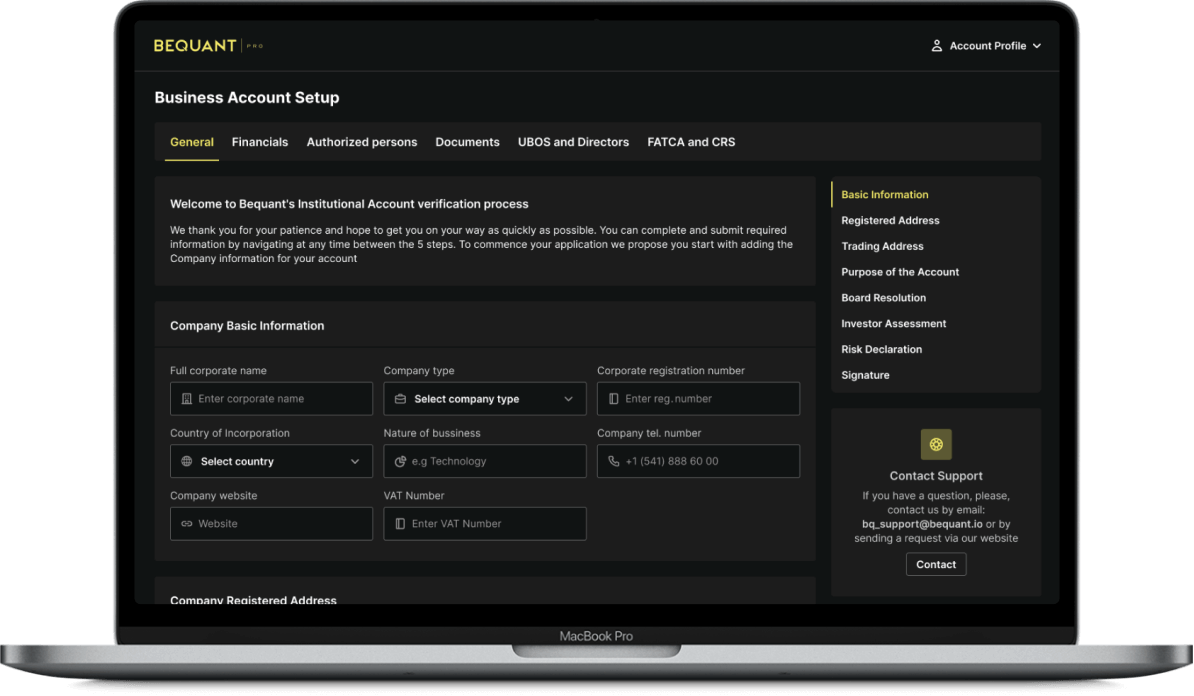 Account Setup
An efficient set up of accounts and API keys along with the establishment of user's rights policies.
Once the KYC process is complete, you will be able to select the exchanges you want to trade on and access the trading and view-only keys via the customer portal. Our sales desk will provide a tailor made pricing proposal based on your strategy and volumes.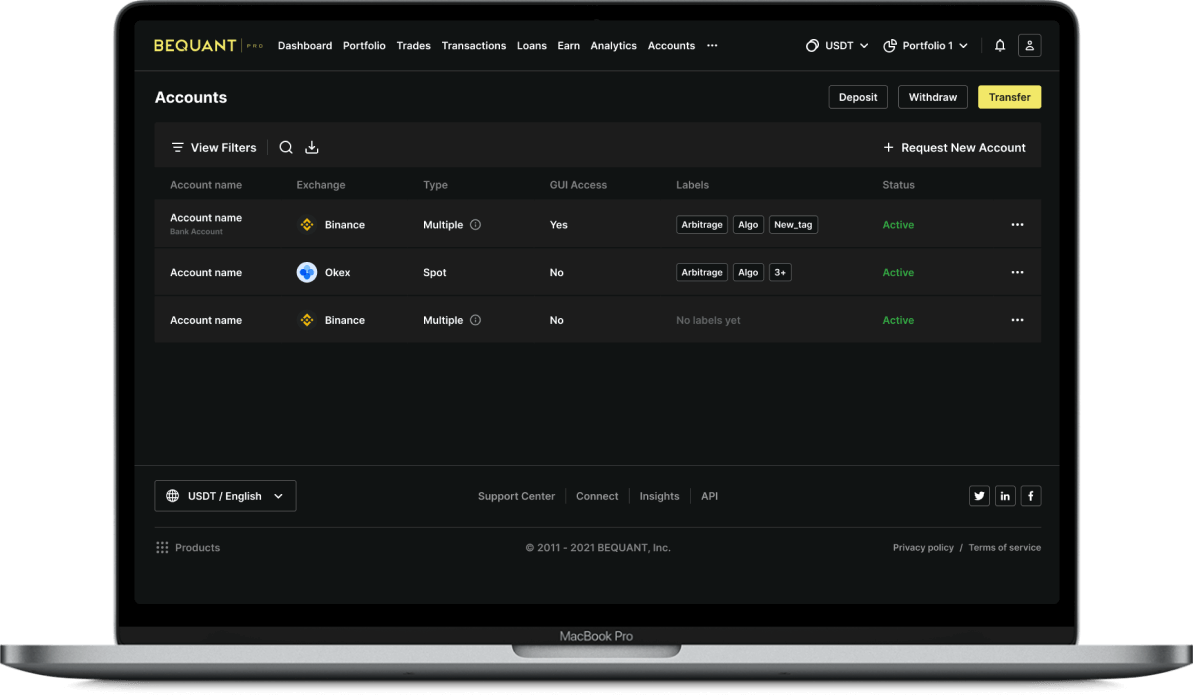 Connectivity
We are vendor agnostic and if you do not have your own OMS we can refer you to one of our partners to connect via FIX/API or GUI.
We can also advise on optimal latency setup including colocation and virtual colocation infrastructure layout.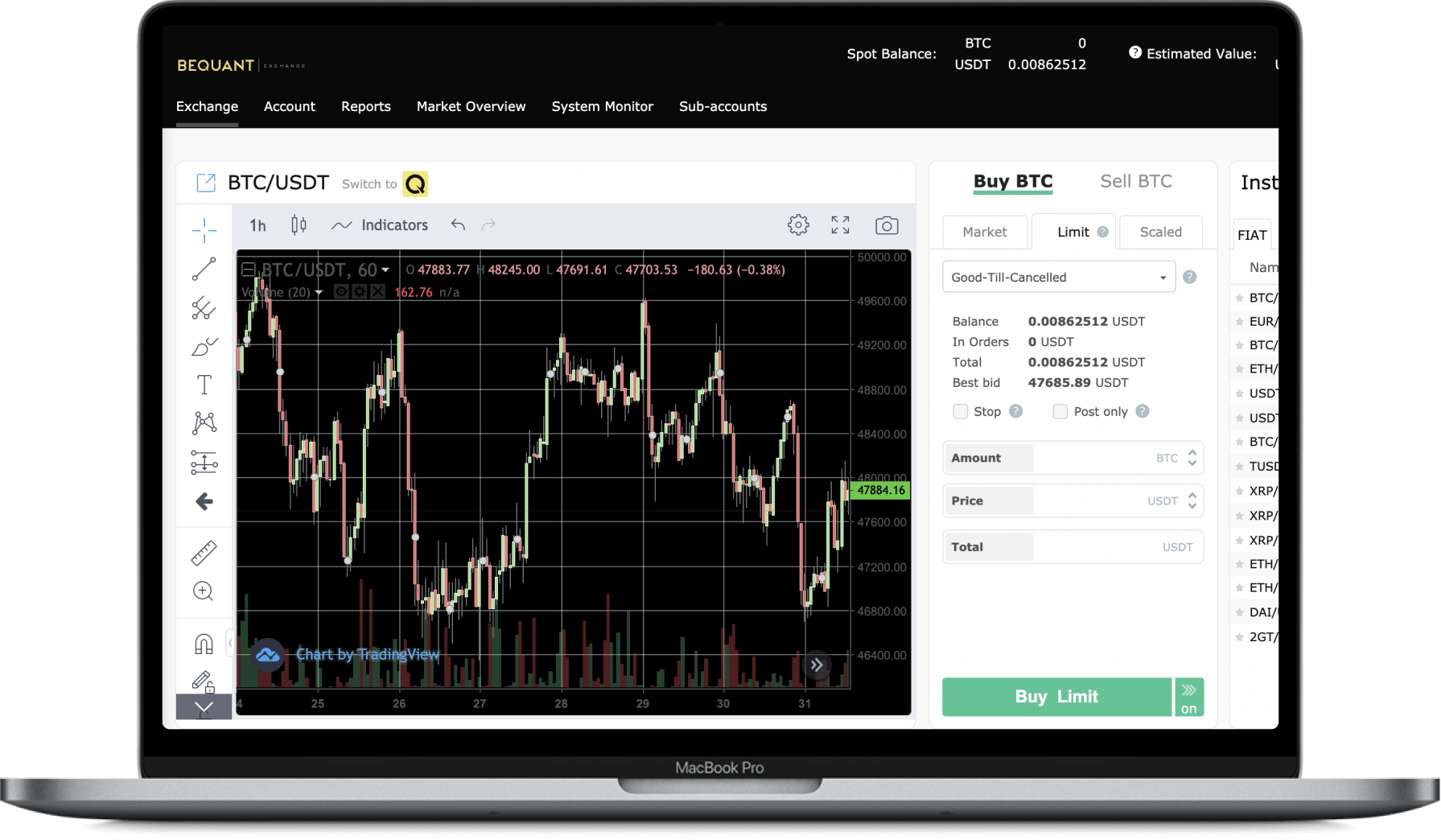 Collateral management
For the initial deposit click Deposit button and your funds will be initially stored under Bequant Exchange account. From there you can transfer the assets to a desired venue. For fiat deposits please reach out to support team.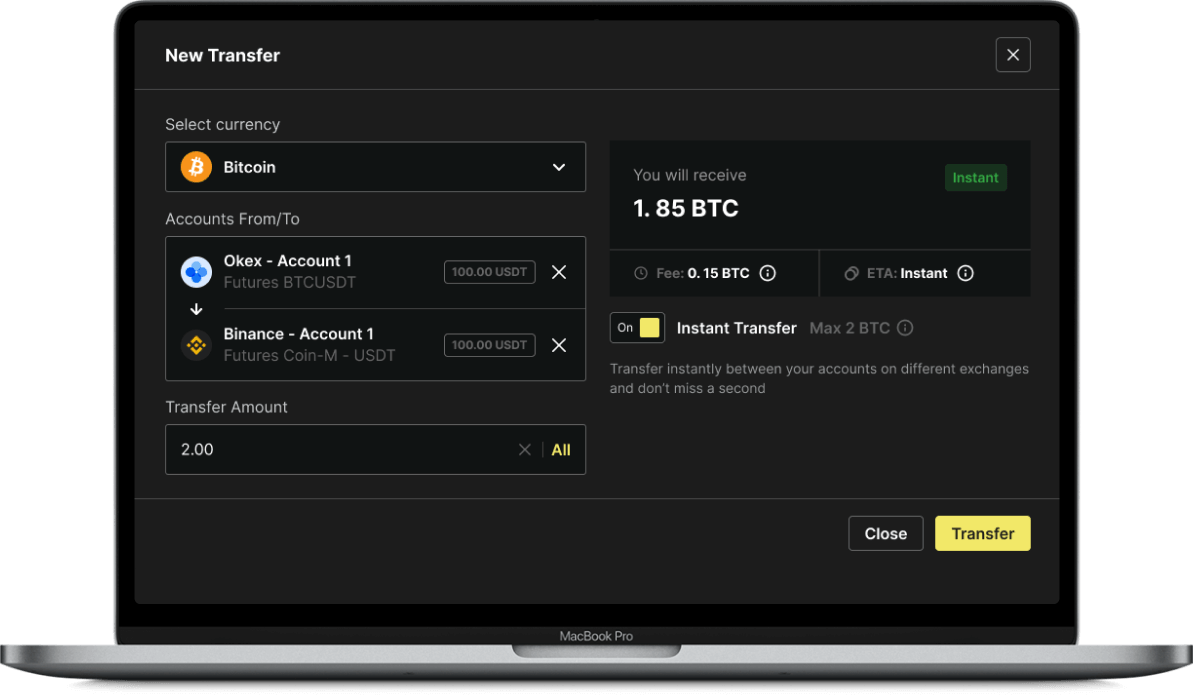 Borrow or lend
Cross-margined leverage with ability the to earn interest allowing for maximum capital efficiency.
Once you register the account we will establish a support desk chat via Telegram where a member of the sales team will be able to provide a quote for loans and deposits and assist with loan approval process.
Reports
Comprehensive reporting and reconciliation tools for easy fund and portfolio administration.