Award-winning Digital Assets Prime Brokerage and Trading Services
BEQUANT is a regulated virtual financial assets prime broker offering a full suite of services for institutional and professional traders.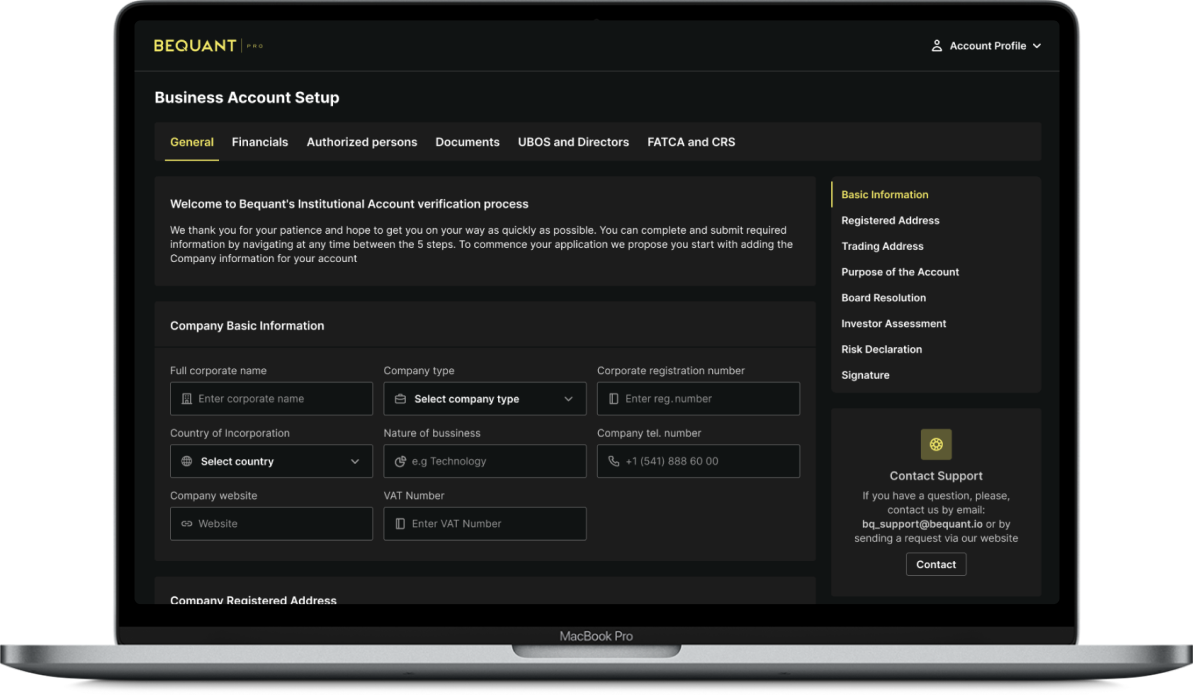 How it works
Onboarding
A single, streamlined onboarding process for corporate and professional individual clients
Account Setup
An efficient set up of accounts and API keys along with the establishment of user rights policies
Connectivity
We are vendor agnostic and if you do not have your own OMS we can refer you to one of our partners to connect via FIX/API or GUI
Collateral management
GUI or API access to the transfer management system for all supported coins with the ability to instantly transfer on select exchanges
Borrow or lend
Cross-margined leverage with ability the to earn interest allowing for maximum capital efficiency
Reports
Comprehensive reporting and reconciliation tools for easy fund and portfolio administration
$335B
Traded volume in 2021
12+
Integrated exchanges with DMA
up to 15x
Portfolio margining & leverage
120+
Institutional Clients
About us
BEQUANT is the first regulated European prime broker in the digital assets space. It is part of the BEQUANT group of companies, one of the leading digital assets businesses.
About BEQUANT Group
Diversified digital assets business lines aimed at disrupting traditional financial models
Meet the team
Finance and technology experts with a passion for blockchain
Careers
Bequant is always looking for crypto enthusiasts who are keen to join our growing team
Media
Learn about our media outreach and thought leadership
Legal
Boring, but very important set of terms and policies
What the media says
BEQUANT quotes and mentions in the media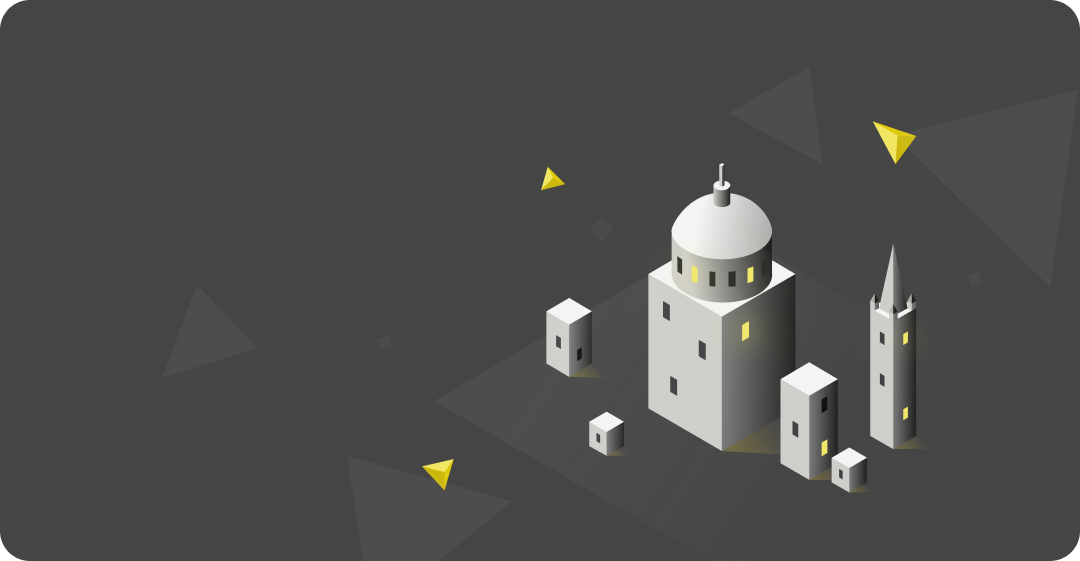 Bequant.pro
This came off the back of increased scrutiny of USDT reserves. USDC is trying to win market share and "kill" them with transparency much demanded by institutional players. Liquidity in crypto is still dominated by USDT-based pairs and risk-weary traders can't get through to it as they won't take USDT risk. The pool is "frozen" for them so it either gets thawed and more real transparency on USDT reserves provided, or melted by USDC and other stablecoins.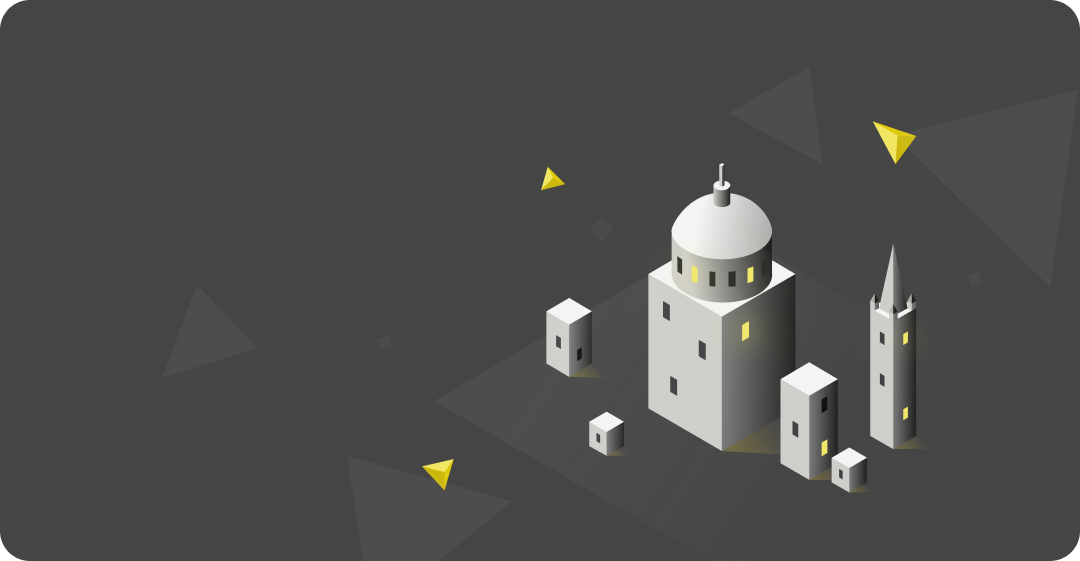 Press Release
The industry has yet to figure out how to adequately protect these assets from hackers, adding that "we know that most attacks are related to human error and can be facilitated by someone on the inside"; for retail, there may be a greater flow of change towards decentralized exchanges as retail investors feel they have more control that way; For the institutional community, it is time to go back to its roots and apply the same rules that govern settlement in the traditional market infrastructure space, including post-trade settlements and with smart contracts replacing central counterparty clearing.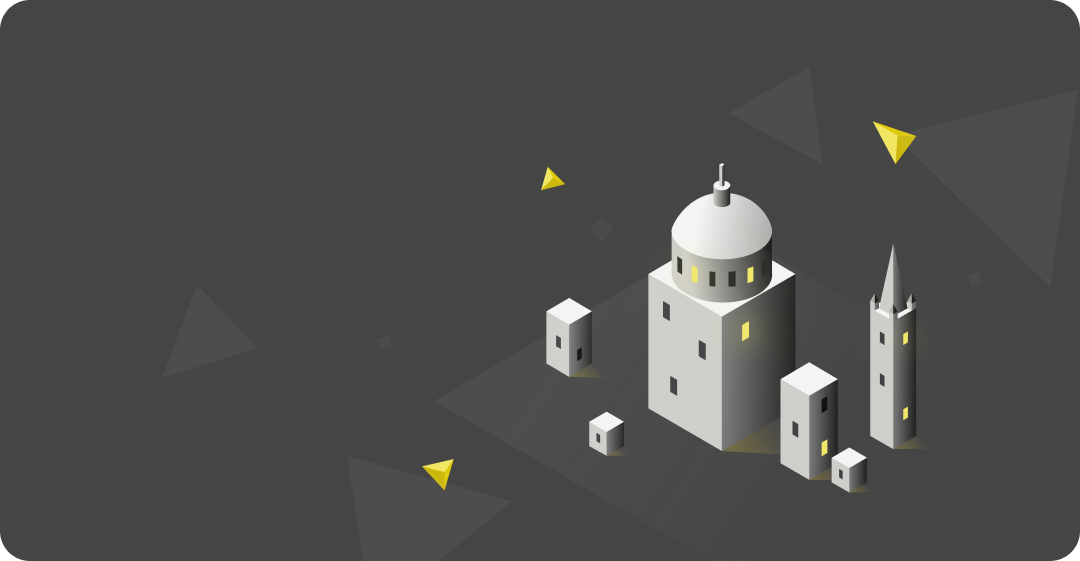 Market comment
Our licenses are the culmination of years of hard work. We have been collaborating with the MFSA since 2018 to embrace regulations in the digital assets industry as a forerunner in this space
Direct Market Access to 13+ major liquidity pools
BEQUANT offers traditional DMA or so-called naked access to major crypto liquidity pools. We continuously add new venues, so do check with us on the next markets to be added.

Simplified KYC/account opening process - pass BEQUANT Pro Compliance verification and gain access to multiple trading venues.

Multicurrency account (crypto and fiat) with access to leading crypto-exchanges.

Dedicated 24/7 customer support and an individual client manager.

OTC block trade execution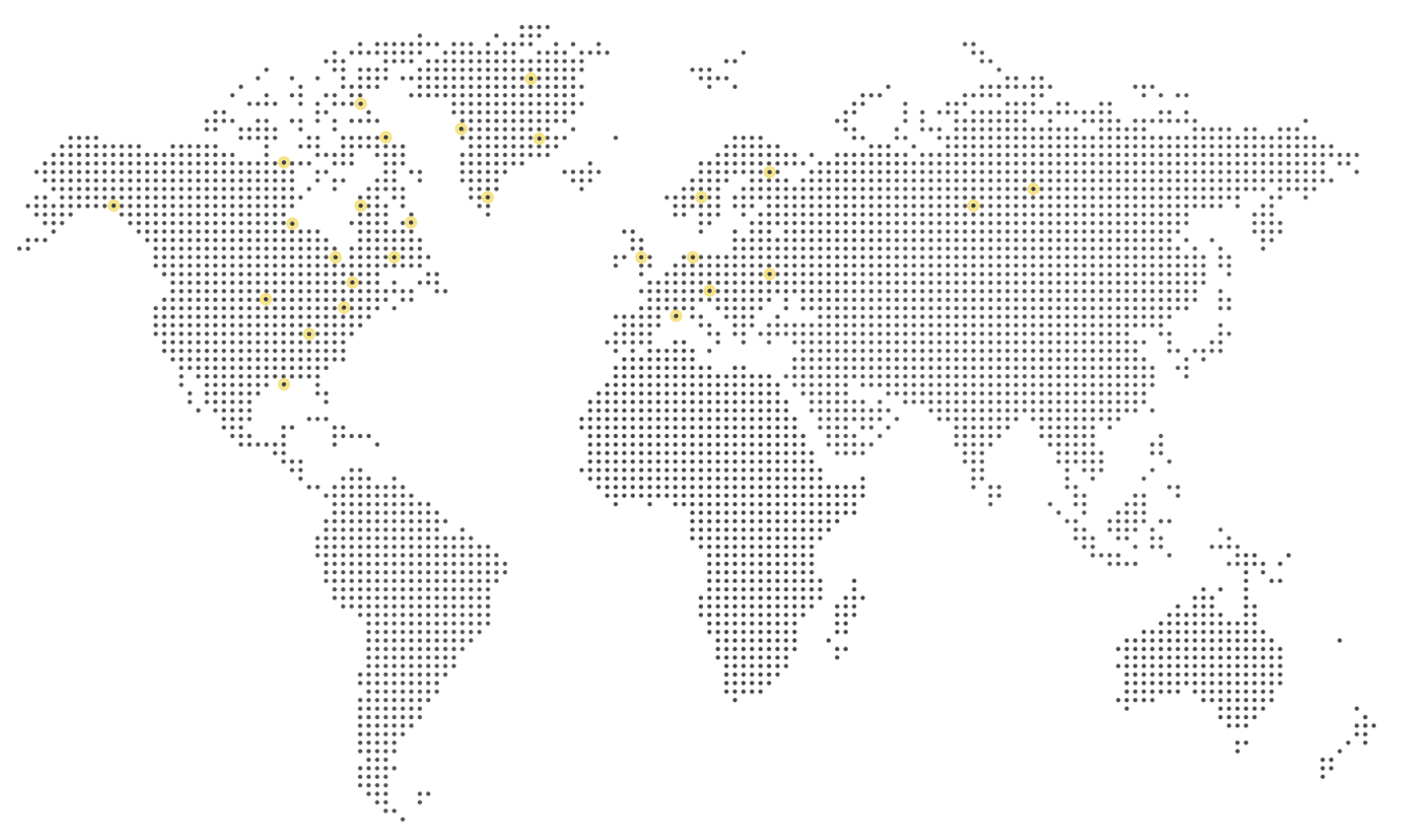 Bequant Global Exchange
BEQUANT Global Exchange is an affiliated cryptocurrency trading platform providing spot, margin and perpetual futures trading, and unparalleled access to order matching technology, deep liquidity and tailored B2B institutional services.
Top liquidity.
Top service.
We offer professional investors access to major crypto & fiat pairs with real liquidity ranking in the top 12 exchanges in the world.