RESEARCH
Research
/ see-ya-september-hello-uptober
SEE YA SEPTEMBER, HELLO UPTOBER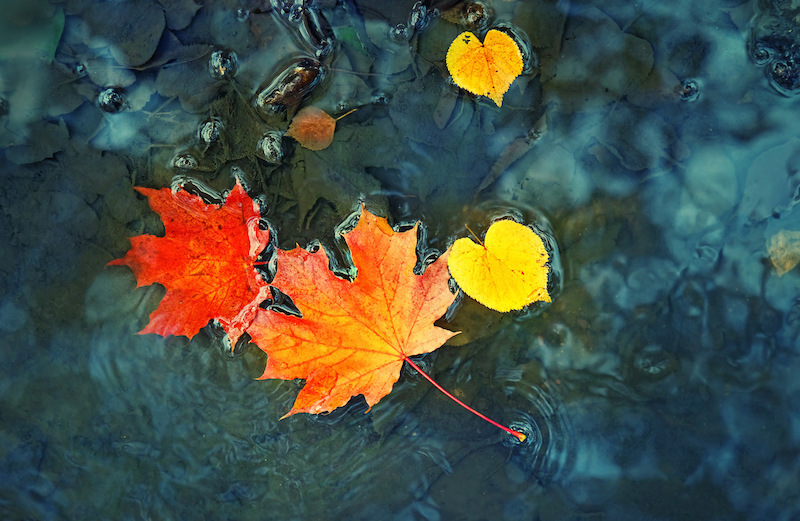 THE CATCH UP
Summary
I am sure we are all glad to see the back of September, a month where all three major US indexes posted negative returns, after a long period of gains, as did most digital assets. This is the fifth September in a row that BTC posts a negative return, despite the uptick after Powell confirmed he will not ban cryptocurrencies or stablecoins. In addition to concerns around China's real estate leverage and further crypto crackdowns, which sparked a rally in DeFi as it benefitted from flows, presumably Chinese, the US ten year started to climb as tapering was signalled to begin in November. This month, political concerns are at the forefront, and we could get short-term noise, if Congress does not raise the debt ceiling. In DeFi, there have been more exciting developments as DyDx derivatives volume hit an ATH and Axie Infinity announced a DEX for trading of its tokens, bringing the worlds of gaming and DeFi closer together.
MACRO MONITOR: A BUDGET STANDOFF
Like clockwork, the markets started off October, traditionally a more favorable month, on a positive note, with Evergrande dropping out of the headlines. However, we could get choppiness, if the U.S. Democratic Party does not unite and pass the infrastructure bill. 
The liberal wing of the party demands a $3.5 trillion spending bill, moderates and Republicans are in strong disagreement and the Senate is split 50/50 meaning the Democrats need every one of their votes. The problem? The spending bill is tied to the $1 trillion infrastructure bill and if there is no deal, we get no hike in the debt ceiling. This caused a spike in late October T-bills as the market started factoring in the possibility of a technical default.
Some investors think that the solution will be for the government to give up Powell's position at the Fed, as Democrats such as Elizabeth Warren are not fans and he is up for reappointment. These budget standoffs usually get resolved with little fanfare, with notable exceptions such as 2011, when the US lost its AAA bond rating and there was a selloff. 
After the Fed meeting in September, yields started climbing again, with the dollar also gaining strength. Is the rise in yields more about growth or inflation? We believe it is the former, which presents a benign backdrop for equities and digital currencies.
Taper talk caused a rise in the US ten year yield
This week, PCE (Personal Consumption Expenditure), the Fed's preferred measure of inflation, posted a 30 year high and that's not even including food and energy, more volatile components.
Transitorily persistent? US PCE inflation
Source: Bloomberg, John Authers
Inflation is on the up but the good news is that earnings in the U.S. are also expected to rise by 30% year over year in the fourth quarter, according to Refinitiv data. As with inflation, there is risk to the upside. 
So far, there is no evidence that companies are facing margin pressure from inflation as wholesale prices for finished goods rose 4.7% in August but prices paid by shoppers was higher, at 7.6% signalling pricing power. Salaries are also up but at a much lower pace, at under 2%. Of course, some sectors do not boast pricing power so those companies are best avoided.
Healthy earnings ahead + share buybacks, especially in tech
Source: Bloomberg, Schwab & Co.
Economics 101: In the US, a third of excess savings from the pandemic are in the low income segment, which has a higher propensity to consume 
Source: Morgan Stanley
ARGENTINA'S RECORD NEGATIVE YIELDS - Spare a thought for the poor citizens of Argentina, where real yields are -13%, versus -5% in the U.S. To add insult to injury, the government has been busy printing more money ahead of midterm elections in November. 
Runaway Inflation under Mauricio Macri, at over 50%, one of the highest in the world, as they print more, albeit not repeating the 2020 $2 trillion peso issuance
Source: Take-Profit.org Source: Bloomberg
CHINA, PANIC OVER? Domestic Chinese investors have not panicked as much as foreigners due to Evergrande, as can be seen in the divergence between the Hong Kong and mainland markets. This is curious, given most of the real estate debt is held by local institutions, but understandable given the pain that will be taken by foreign bondholders and they have many investment alternatives.
Source: The Daily Shot
CRYPTO: WILL THIS Q4 REPEAT PAST PERFORMANCE?
Digital assets tend to perform well in the final quarter of the year
Source: Will Clemente
Despite the lacklustre performance of many digital assets in September, with a quarter of BTC open interest wiped out in the period and 40% for ethereum, the rebound for the third quarter overall, means that bitcoin's +49% YTD ascent make it one of the top performing assets in 2021. 
It was the turn of the shorts to get liquidated, albeit more modestly
The basis, or spread between spot and futures is showing improved sentiment after briefly going into negative territory
Source: The Block
Zoom out: the third quarter rebound bumps BTC to the top of the performance league table
Source: NYDIG
COINBASE WANTS YOUR PAYCHECK. In another positive move bringing crypto exchanges closer to banks, Coinbase announced it will allow its 68 million users to deposit their paychecks, free of charge, directly into their online accounts, after users complained about the hassle of numerous transactions. Robinhood already offers this service and Coinbase will partner with a bank to allow this to happen. This comes as regulators forced the exchange to step back from lending products.
REGULATION: I MISSPOKE
NO BAN ON BITCOIN. After Powell stated that he had no intention to ban stablecoins or crypto currencies, fuelling an end of the week rally in the asset class, the Biden administration is considering ways to impose bank-like regulation on companies that issue stablecoins, according to the WSJ, including prodding the firms to register as banks and asking Congress to pass legislation.
Regulators focus on financial stability. For them, liquidity and trust is paramount, hence they say they are concerned about stablecoins and want to regulate them as they have mushroomed in size to $125 bn from $11 bn in ten months. Read-through: they pose a threat to commercial banks and payment companies, as does The Lightning Network, which now has 2.7 million users and is transacting a million dollars in remittances a day in El Salvador. If this success continues, we can be sure to see other nations following suit.
The upcoming report that the SEC has once again delayed will focus on stablecoins, many of which are overseen at the state level, though some companies, such as Circle, have said they are seeking to become banks.
THE DEFI CORNER - DEXES TAKE THE SPOTLIGHT
DEX volume is steadily recovering, now at $15 bn per week, with Uniswap still in the lead. This may be partially driven by Chinese flows due to the most recent attempt at banning crypto. 
DEX's and derivatives in particular, are proving to be the most profitable projects in the ecosystem (they are also quite profitable in the traditional space). Last month, DeFi derivatives exchange DYDX's volumes skyrocketed, posting a record daily volume of $1bn.
Avax, Sol and Luna all posted positive performance in September despite the overall market weakness, showing investors are becoming more discerning and branching out to other Layer 1s.
Source: Messari
SOCGEN WANTS DAI - Even national French banking champion, Societe Generale is seeking to get into the DeFi action, submitting an application to Maker Dao to accept on-chain bond tokens they issued as collateral for a Dai stablecoin loan for up to $20 million. A small amount, but a big step in bridging traditional finance with DeFi.

VISA SEEKS TO STAY RELEVANT. Visa is working on a universal payment hub that connects blockchain networks to a variety of cryptocurrencies, stablecoins and central bank digital currencies (CBDCs) so that people can pay each other with different types of money.
AXIE INFINITY, one of the most popular games on the blockchain, announced a new DEX to bridge gaming with DeFi by allowing gamers to trade and breed their hard earned game tokens more easily on the exchange, within the same ecosystem. Axie Infinity boasts 1.7 million users, up from 38k just last April. 
Source: The Block
Until next week! We welcome comments and suggestions. Martha @reyeshmartha
Disclaimer: The views expressed in this newsletter are my own and not intended as financial advice or a recommendation, but only for informational purposes. You should carry out your own independent research or consult a financial adviser if you are unsure. Please also be advised that I hold investments in some of the assets mentioned in this report, including digital assets, equities and ETFs.
This is not a bluff
ETH, The Merge, Fed, Bond volatility
Read more
BEQUANT's robust approach to Risk Management as a driver for sustainable growth in a volatile market
Risk Management, Cross- Margin, Leverage, BEQUANT
Read more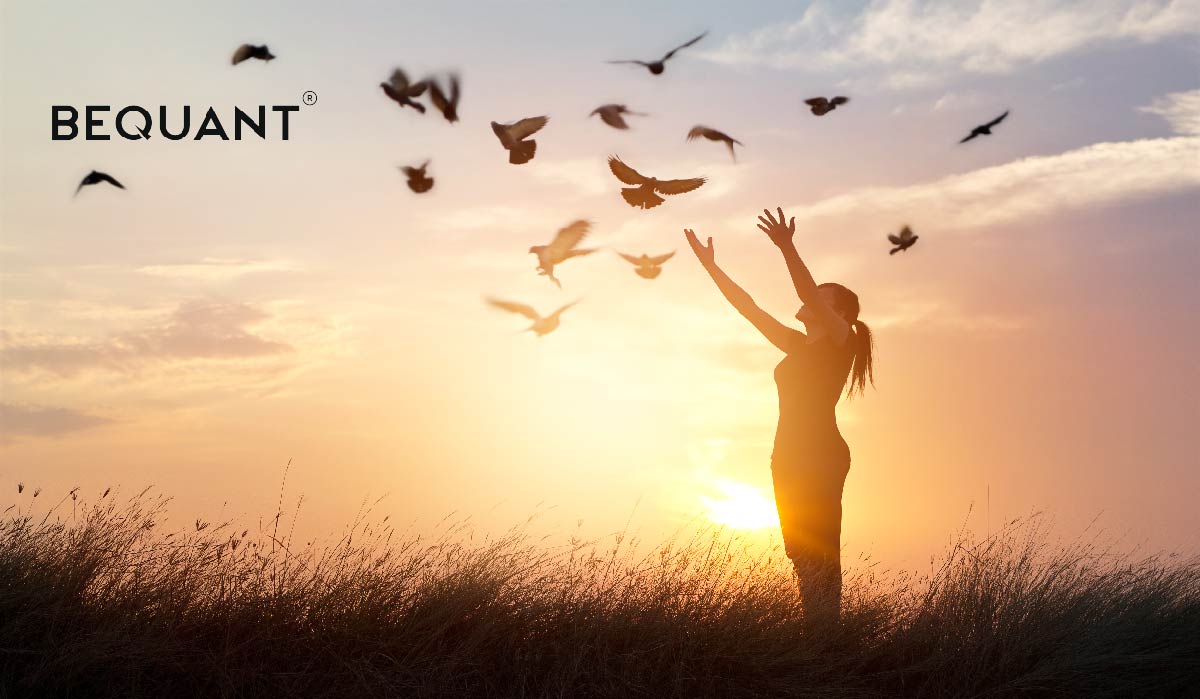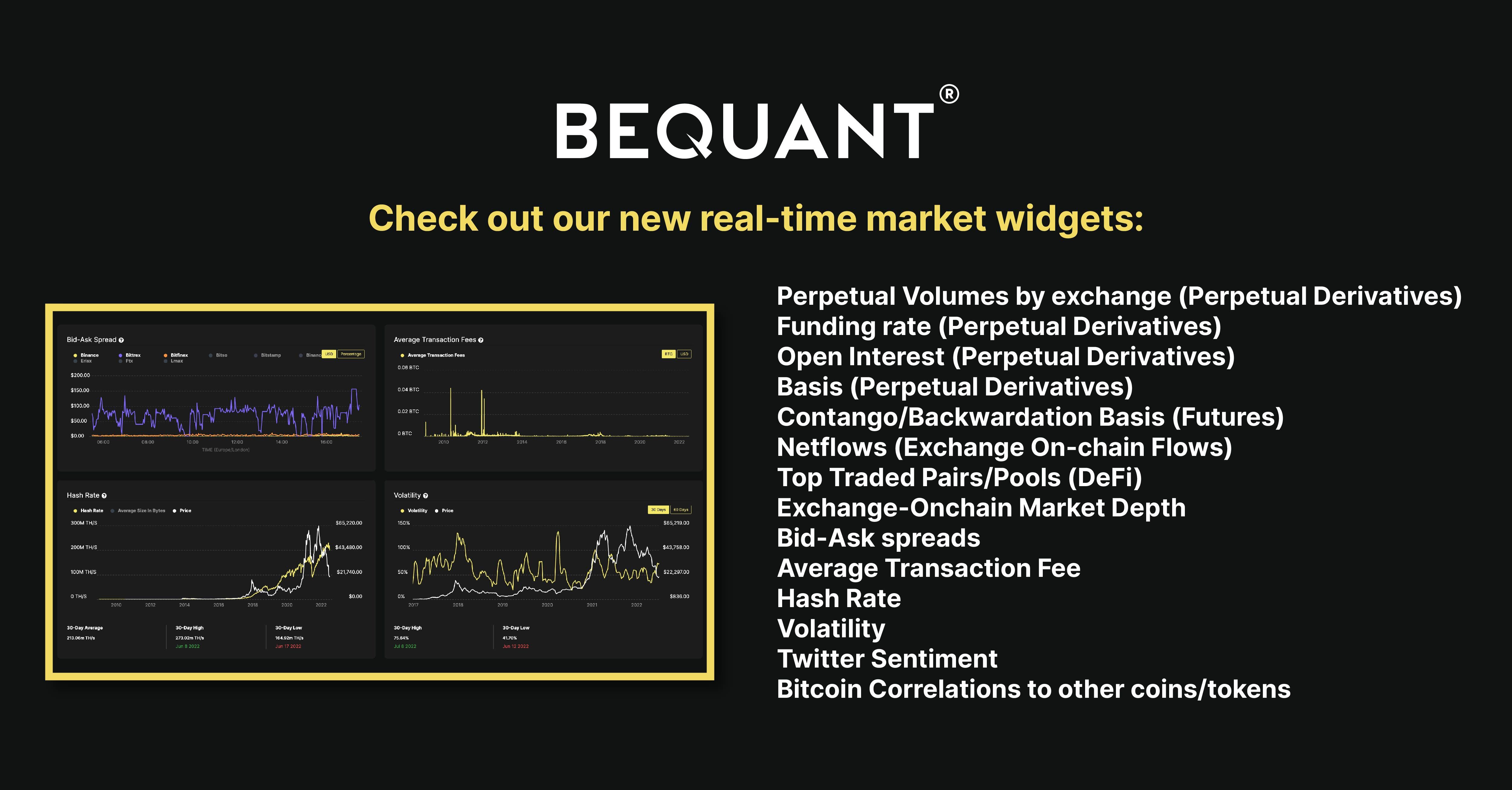 Why these key market indicators are indispensable (and how to use them to your advantage)